The New Image Painters were influential when my father was in school for painting.  They were hailed both as an opposition to and assimilation of abstraction and figuration of the 50's and 60's. New Image Paintings were sparse, spiritually-minded, symbolic, and loosely narrative. They seem like straightforward and honest people. I think they are swell.
Denise Green, Trap, 1976.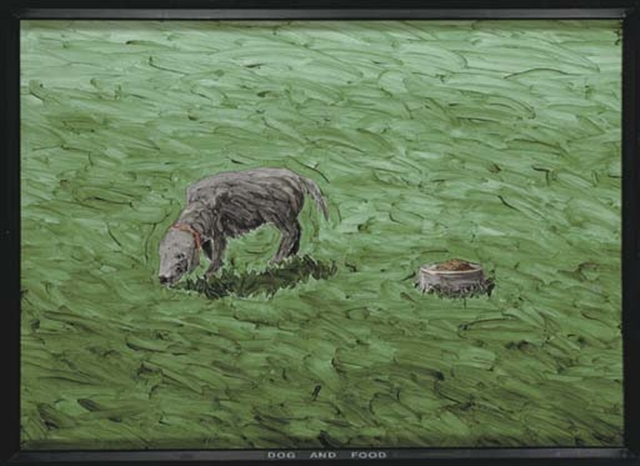 Neil Jenney, Dog and Food. Neil Jenney has a nice little ditty: "Now the nature of the artist is a combo of two ways, an accountant ignoring detail and a dreamer rechecking for days." Ain't that cute.
Lois Lane, Mardi Gras
Just about my favorite painting ever.
David True, Tacit Sitness
This is a good
interview
with True who claims he was visited by the spirit of a living artist.
Others: Robert Moskowitz, Susan Rothenberg, Nicholas Africano